Rugby Union
Find out what value Nacsport has impacted on our clients within the Rugby Union space.
'We started working with analysis pro back in 2013 where we took on Nacsport for one of our International age grade teams. Since then, we've seen a significant journey with Nacsport and that's the reason we've decided to invest a lot more into our products.'
- Rob Holdsworth, Lead Performance Analyst
Wasps Rugby Academy
The objective of the Wasps Rugby Academy is to use Nacsport to maximise the potential of identified elite rugby players and to enhance their personal, education and vocational development opportunities. They have a 90% success rate for Academy scholarship holders where they achieve a professional contract status at 18.
'Nacsport will provide a valuable resource to support players' individual development. It will facilitate greater interaction between players and coaches and stimulate collective and individual reflection, which is a critical stage of the learning process.'
- Joe Burley, Wasps Academy Analyst
Gloucester Rugby
Gloucester Rugby are an English professional rugby union club based in the West Country city of Gloucester. They play in the Premiership Rugby, England's top division of rugby, as well as in European competitions. In the 2017-18 Premiership Rugby season they finished 7th and reached the final of the European Rugby Challenge Cup, qualifying to compete in the 2018–19 European Rugby Champions Cup.
'It's so refreshing to have conversations where you know something good will come out of it. Working together with Nacsport on this project has been so easy, so productive and ever evolving has been great to experience as an end user, it's such a positive for me.'
- Darren Lewis, Head of Analysis Department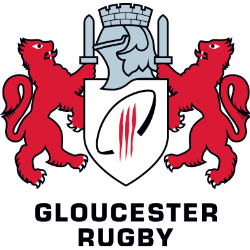 Exetor Chiefs Rugby Academy
The Exetor Chiefs Rugby Academy are recognised nationally for their success and have a proud tradition of producing homegrown players, who have made the step from regional classrooms to that of the international rugby stage
'Having a system where we can interact with academy players away from the club is so important to get out information to players about fixtures and training, as well as feedback on their matches, educational videos and documents for both on-field and off-field elements of being a young rugby player. It is brilliant to do this with a professional platform, rather than using social media or other forms of communication.'
- Gareth Elliot, Academy Coach and Head of Performance Analysis